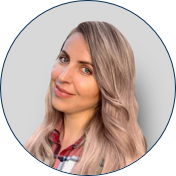 What happens when we disconnect someone from their natural environment and transport them to an unexpected and surprising location?
This is the question that photographer Liel set to answer when she started the URBALLERINA project. In this project, Liel yanks different ballerinas out of their natural and predictable environment, dropping them straight into the core of Tel Aviv's urban landscape.
Through her camera lens, Liel mesmerizes the viewer by capturing an elusive game that each ballerina is playing: their surprising presence simultaneously influences the urban landscape and transforms it. The ballerinas seamlessly blend into their new backdrop, using everyday elements from the urban space as if they were props in the ballet studio. Liel is a UX and Conversion Rate Optimization Specialist who still manages to nurture her other passion: creating.
* The prints can be supplied in various sizes, which fit perfectly for home decor, offices and building lobbies.
© Liel © Urballerina
Except as permitted by the copyright law applicable to you, you may not reproduce or communicate any of the content on this website, including files downloadable from this website, without the permission of the copyright owner.
The owners of copyright in the content on this website may receive compensation for the use of their content by educational institutions and governments, including from licensing schemes managed by Copyright Agency.
© all rights reserved